Have you ever thought that the square you see most frequently on Istanbul postcards and the buildings around this square can turn into a unique investment area for you? When you work with an effective property investment consultant, Taksim can become a great opportunity with its Istiklal Street, square, living spaces, and commercial properties. We, as Property TR, offer you advantageous, high-profit properties, and we manage the Turkish citizenship process, which you can activate through the properties if you wish. Ensuring your safety is very important to us. In this context, we will be sharing information that will enable you to get to know Taksim in detail in terms of its property opportunities, general culture, and infrastructure. If you're ready, let's start.
Taksim Property Investment in Istanbul: Why Here?
Taksim area is a special touristic focal point as it houses the iconic square of Istanbul and the equally iconic Istiklal Street. Therefore, the region is also very rich in terms of options such as stores, banks, hospitals, educational institutions, transportation. Taksim region is promising especially in terms of touristic activities, as it is a destination visited by many people on foot. A shop or commercial property you buy here can be a great investment option with low payback periods.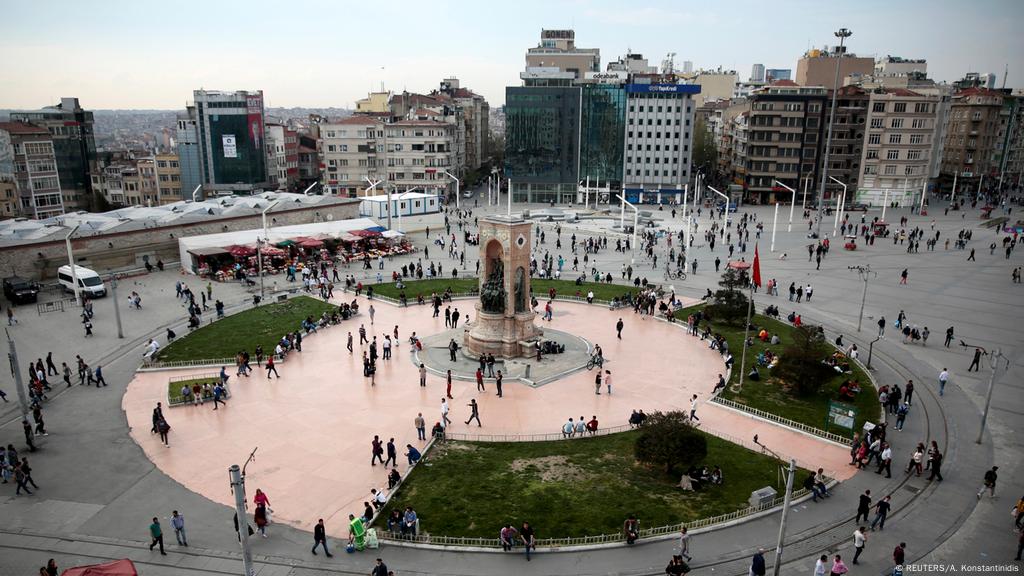 The advantages that make Taksim extra advantageous for property investment are as follows:
The area is an iconic area, accessible by numerous transportation lines such as buses, trams, metro, taxis.
Mimar Sinan University of Fine Arts, the famous Galatasaray High School, the French High School, and Austrian St. Very valuable educational institutions such as George High School are located within walking distance of this square. Institutions both increase the real estate value of these regions and increase the potential customer options for those who buy a commercial property.
The region has a very valuable historical past. While walking on Istiklal Street, you will see that even the banks or modern shops preserve the special historical texture on the exterior.
Not sure about property investment? Is buying property in Turkey a good investment? – You can browse the content named Turkey Property Investment Opportunities.
Shopping Center of Istanbul: Taksim
Perhaps the best way to reveal the touristic potential of the region is to take a look at the shopping options. It would not be an exaggeration to say that especially Arabs have determined this place as a real shopping festival spot in recent years. There are many shopping malls, supermarkets, and stores in and around Taksim, where you can buy souvenirs, textile materials, and daily residential needs. Competitive prices, on the other hand, ensure that prices in the region are accessible.
Living in Taksim, Turkey: Property Investment for Citizenship
If you want to become a Turkish citizen by purchasing a residence in Taksim and living here, it may be a good idea to live in the residence you purchased. A large number of new housing projects are rising in this crowded and lively area. This neighborhood with luxury hotels, lively nightlife, and wide transportation options can be advantageous to buy a house. You can walk on the streets where modernity and the aesthetics of Eastern history come together, or go to Cihangir, which is within walking distance. The night never ends here, and concerts, theaters, operas, nightclubs continue to add color to the night. If you are dreaming of a lively life enjoying the texture of the city, it may be an excellent idea to start living in the property you will buy in Taksim. While researching the residences here, you can look at transportation options with Beyoğlu.
Well, do you know the ways and conditions of applying for Turkish citizenship while buying a home? No need to worry, we'll take care of it! You can quickly review the basic requirements by going to our content titled "How much do you have to invest in Turkey to get citizenship?". You can also take a look at the Istanbul Taksim ads on the Property TR page and contact us. We will be happy to support you in the whole process!