Investing in real estate in another country became a very popular thing to do for the last 25 years. Many foreigners' attention is directed towards Turkey, and around 45.000 foreigners purchasing property in Turkey in 2019 is a great illustrator for that interest. Of course, anyone who is interested in buying property in Turkey is wondering if it is a good choice to make.
The answer to this question is yes, but there are some things you should be careful about. You can indeed make a profit out of buying property in Turkey, which would be a great long-term investment for you. However, you should know where to start, which agency to choose, and what your actions should be.
We are here to provide the best of every aspect of buying property in Turkey. As a brand that had been in the real estate business for more than ten years, we know how to do real estate transactions like the palm of our hands. We are more than happy to provide you with many resources to choose from to find the best one for you.
Reasons to buy property in Turkey
As mentioned earlier, it can be a very good investment to buy property in Turkey. We know that being a "good investment" is not enough, so here are why buying property in Turkey is a good investment.
Currency and low prices
The first and one of the most valid reasons to buy property in Turkey is the cost of property in Turkey. With the multiplicity added to this equation, you can find a property to invest in without straining your economic power. This means that you can get yourself a property that can provide you years of passive income without finding yourself in huge debt.
Explore more: Where is the cheapest property in Turkey? – Cheap Real Estate Investment in Turkey
Tourism Activities
Another great reason to buy property in Turkey is tourism and nature. It might sound a little bit irrelevant about your goal, but it makes so much sense when you think about it. Millions of tourists from various countries would stay in Turkey for a while, meaning that it will be to your benefit.
The real estate business never goes old in those areas since people are very eager to purchase and rent property in the areas where the tourism activities are high. It is also should be noted that there are many places in Turkey that tourists adore, so it would be easy for you to find a property that would work best in those terms. Here are some of the most touristic regions in Turkey that you might want to look at:
İstanbul
Antalya
Muğla
İzmir
Straightforward Purchasing Process
One reason that is keeping you away from purchasing property in a foreign country might be the purchasing process. In many countries, there is a diverse process of purchasing property, especially for foreign buyers. But when it comes to Turkey, this process is very easy when compared to other countries' policies. According to the law, you will need a valid translator to be fully aware of what is going on in this process. So, the chances of you signing something you do not want will decrease drastically. It is not mandatory, but you can get yourself a lawyer if you would like a safer process.
Diverse Options
No matter what kind of property you are looking for in Turkey, there are little to no chances of you not finding it. There are super luxurious properties with the most incredible and modern architectures, and there are affordable yet nice. You can find unique options in Turkey that you cannot find anywhere else.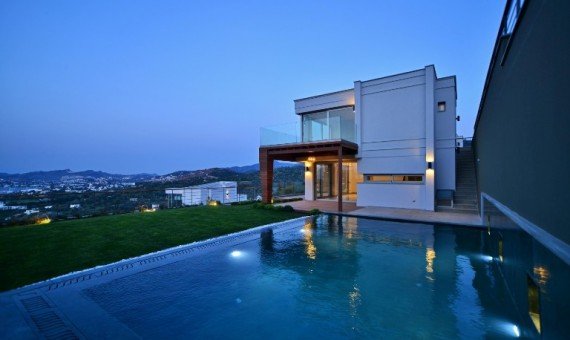 Another thing to mention here is this diversity does not necessarily mean that you need to compromise in any other aspect of your dream investment opportunity. Countless properties in Turkey can provide the best of every aspect that you need on a property. The location of Turkey makes it easier to have the best diverse options while keeping authenticity and quality.
Long term investment opportunities
If what you need is an excellent opportunity that can provide you great feedback in the long term, buying property in Turkey can provide you this. The real estate market is just the right option that can provide you significant profits in the long run. As you may already know, investment in real estate itself is a very recommended option for those who want to invest, and Turkey increases the chances of your profit in the long term.