The activities are limitless when you would like to plan your own one-day tour from Airport in Istanbul. You will be able to find various places to visit and spend your time in the magnificent city of Istanbul. While you will be able to see unique historical places, you will also have more idea about where to stay and where to eat in the city as well. You will be able to find all the detailed information in the article that we prepared for you and you can directly plan your own day according to the information that we shared with you. Let's look at more detailed information.
How to Get to the City
If you would like to spend enough time in the city, you should directly get to the city center after your flight. While you can prefer a private transfer, you can also prefer public transportation in Istanbul. There are three different airports that you might have a flight to. You can check the locations and transfer options according to the airport that you will fly at.
Istanbul New Airport
Istanbul Ataturk Airport
Istanbul Sabiha Gokcen Airport
If you are planning to plan a one-day tour in Istanbul, you can search for transfer options from the airports before you fly to save your time.
Visit Historical and Unique Places of Istanbul
While there are countless historical and special places in Istanbul, we listed the most visited ones that you can prefer to add your own Istanbul one-day tour. You can plan your tour according to the locations of the places that you would like to see most.
Mosques
There are many different styles of mosques in Istanbul. You will be able to see the mosques which are near to each other. In this way, you can save more time visiting different places in Istanbul.
Hagia Sophia Mosque – Must See
Blue Mosque (Sultan Ahmet Mosque) – Must See
Rustem Pasha Mosque
Suleymaniye Mosque
Beyazid II Mosque
See Also: 9 Best Mosques Not To Miss in Istanbul: Explore the History of Religion
Taksim Square, Istiklal Street, Galata Tower
Taksim Square and Istiklal Street are some of the most visited places by tourists. There are various restaurants, bars, pubs, shops, stores and countless activities that you will be able to find. After you arrive at Taksim Square, you can start to walk through Istiklal Street and visit the Galata Tower which is a historical place. You can also rest at the cafes to drink a coffee. You can also find museums and art galleries around the district.
Bosphorus
You need to see where the European continent and the Asian continent meet in Istanbul before you fly. While you can prefer to walk through the Bosphorus, you can also prefer short Bosphorus tours to discover the impressive view.
Grand Bazaar & Spice Bazaar: Have a Traditional Shopping Experience before You Leave the City
You can discover the traditional bazaars in Istanbul. While you will be able to find countless spices, flower seeds, and numerous food in the Spices Bazaar, you can have a shopping experience in the Grand Bazaar which has more than 4.000 shops. You can also find special souvenirs.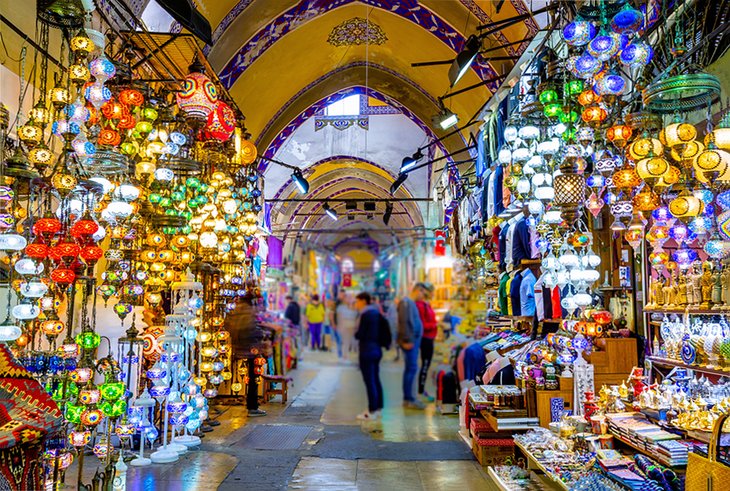 See Also: Shopping in Istanbul
Try Delicious Turkish Cuisine
Wherever you go, you will be able to try Turkish Cuisine in many different restaurants in Istanbul. You can search for the most popular restaurant on your location and try the delicious Turkish Cuisine instantly. There are popular restaurants in almost every district of Istanbul.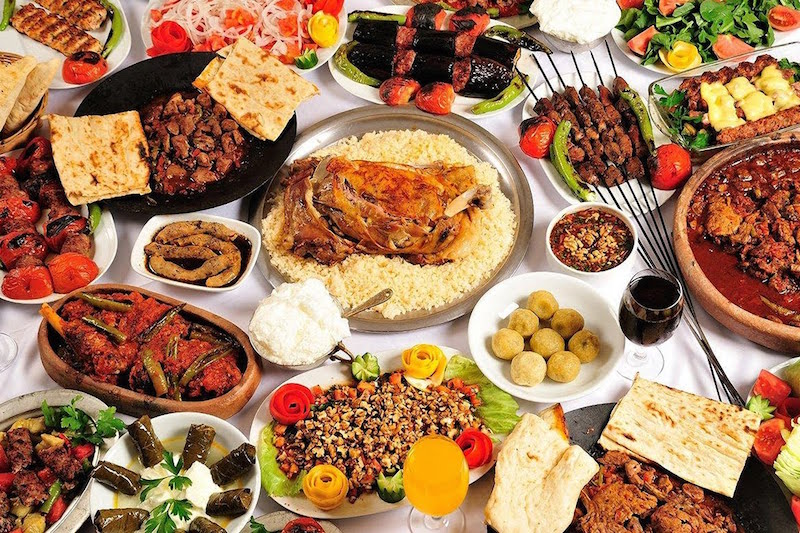 Where to Stay in Istanbul for One Day Tour from Airport
While you can choose a hotel, which is near to the airport that you will fly to, you can also prefer the hotel which is in the city center. In this way, you will be able to visit the historical places easily and you will not have a problem resting in your room until your flight. If you will fly to the Istanbul Ataturk Airport or the Istanbul New Airport, it is recommended to choose a hotel which is on the European continent. If your flight will be at the Istanbul Sabiha Gokcen Airport, you can prefer to choose a hotel which is on the Asian side of Istanbul. Istanbul is an extremely big city and you shouldn't forget the traffic jam in Istanbul while you are planning your tour.